Determination or Dedication?
What's Best for You? When I think about determination in the business world I think about a sales manager standing in front of his charges giving some motivational speech about beating the competition, working 14 hour days vs. 12 hour days, knocking on every door on every street. You can be determined to do many things in life, but today, I'm going to insert my ideas about determination vs. dedication.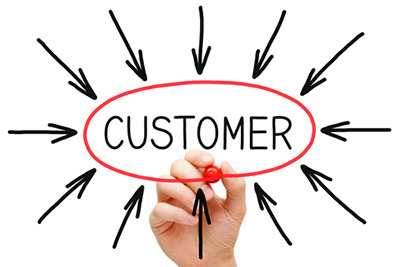 1. Make Your Culture About The Customer- To be successful providing great customer service, you have to focus all of your energies on them, the customer. From the top of the organization down has to be "Dedicated" to providing the greatest customer service experience. Eliminate words like "Try" ad replace them with words like "Will". 2. Hire Dedicated vs. Determined- So what's the difference? An individual dedicated to great customer has it in their blood. They thrive off the Cu do's from others bragging about the great service. Determined individuals will try real hard, but they typically fall shy of the mark, become easily disgruntled and will not live and breathe the mindset. Interview with a focus on what the prospective candidate says? ARE THEY DEDICATED TO LIVING YOUR SERVICE PLAN? 3. Talk About Great Service Expectations- As a company regularly talk about good and bad customer service experiences. Develop strategies internally to help others learn, while also ensuring that expectations are clearly defined and met. Communicating your standards and learning from your mistakes as a team are critical. Create Champions of Service in your organization.
4. Empower and Educate Your Staff- You've spent a considerable amount of time in the hiring process and the initial training process, as a great leader, you wouldn't have hired someone you felt
was untrustworthy, would you? Provide your staff with the ability to make great customer service decisions. Provide them with the education about your organization so that they can understand what good and bad decisions look like. Talk about priorities with your staff. When they make a decision on your behalf, back them up! Realize their good or bad decisions are only as sound as the tools you provided. BE A COACH IN BETWEEN DECISIONS! 5. Keep It Simple- Don't try to be all things to all people. Be what you are to your best suited clients and BE GREAT at it! When you complicate your formula for success by venturing too far away from your ideal clients, you are putting a tremendous amount of strain on your staff. They lose confidence in their abilities and they could lose confidence in you. Teaming great people up with a client base that is not your ideal can and will affect moral. Stay true to your ideal client vision, at the end of the day everyone will win and your organization will thrive! Cleveland Corporate Limousine Services (855) 867-2270